The season is on and you want to add some Christmas mood to your WordPress website?
In this article, you will find free plugins to add snow effect to your WordPress website.
The easiest thing you can do is to add falling snowflakes, which might sound a little cliche, but it always grabs attention in a good way.
If you run a corporate website or some serious business site, this might not be for you.
These Free plugins I'm about to show you are lightweight, and won't get you in trouble with loading time or increased page size.
So let it snow!

This snow effect is my favorite. The plugin has just enough customization options to get you the desired effect.
You can also choose specific pages where to display the snowflakes. Another cool feature is the min and max falling speed, which creates a more realistic effect.
WP Super Snow gives you a full set of options while keeping it lightweight and easy to manage.
You can choose your own png image files or use the default.
With Christmasify! you can turn the full Christmas mode on.
It will not only add snowflakes to your blog, but you can also enable music, decorations for images, a custom font for your headlines, and a ridiculous flying Santa.
With this free snow plugin, the options are limitless. You can choose from 5+ styles of snowflakes and you can also add any text to fall like snow.
Another snowfall option is to add a Font Awesome icon. Yes, who needs snow, you can add a thumbs-up icon if you like!
Color is something else that we don't associate with snow, but with WP Snow you can add random colors for your site's snowflakes.
PRO TIP:

z-index is the property that determines the position of the elements (or which element overlaps over others). If you find your snow to go behind some widgets or other elements on your page, you can decrease the number to a lower one. You can find this in the plugin's settings.

BONUS – Java Script Snowfall that Avoids your Cursor
See the Pen
Its snowing! by Loktar (@loktar00)
on CodePen.
This one doesn't require any plugin. Just add the CSS and JS code to your theme's custom CSS&JS. If you don't know where to add it, you can download Simple Custom CSS and JS.
Don't forget to test your site's performance after applying the code!
Bonus – Add Falling Snow to Your Slides
You probably have at least one theme, packed with Revolution slider. It is the most well-recognized slider for WordPress.
If you planning to make some Christmas slides this year, you should definitely check the FREE Snow Effect add-on!
Note you will need an activated license in order to use the add-on.
Happy Holidays and let it snow! Have fun and don't be so serious at Christmas. Everybody will enjoy a little snow!
Image: Background vector created by freepik – www.freepik.com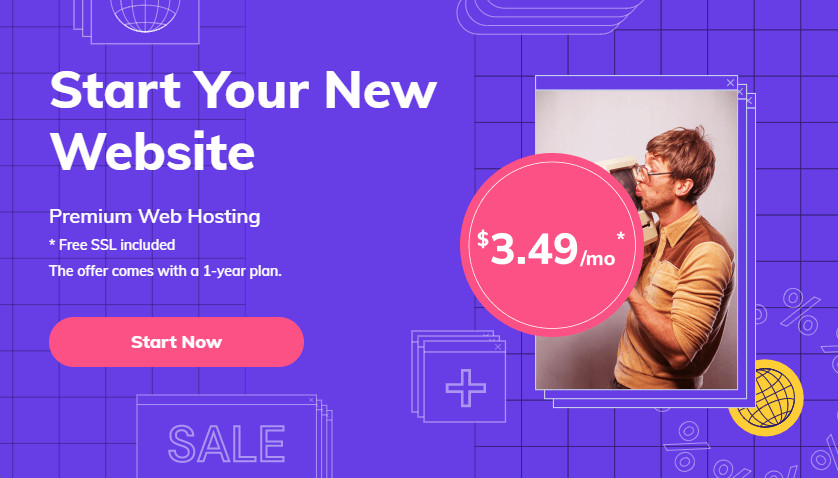 Disclosure: Some of the links on the page may contain a ref code (affiliate links), that tells the other side that we have sent you. If you liked what we suggest and you make a purchase, we may receive a commission.