E-commerce themes are getting more unique and interactive the past few years. Even though when it comes to the single product page, we keep seeing the same familiar layout, in 90% of the themes it looks something like this:
Is this looks familiar?
Probably you've seen it hundreds of times. But is there another way of styling this page?
Yes, there is!
Some of the more advanced WooCommerce themes on the market have more than one custom product page layout. This means you can choose this setting per product, or set it globally for all your products.

This layout features a full-width slider, overlapping the header. Barberry has two more product layouts which are also very sleek.
You can check out the demo here.
Kona is a new Woocommerce theme, that has all that it takes to become a future best seller.
Check out all the features of the theme here.
Note the cool sticky add-to-cart button on the top of the product page when being scrolled.
Chromium is an auto parts theme, but you can fit it in any niche you want (most likely). The single product page is far from fancy, but the information is nicely put in boxes with some additional details that make the Chromium product page very sleek.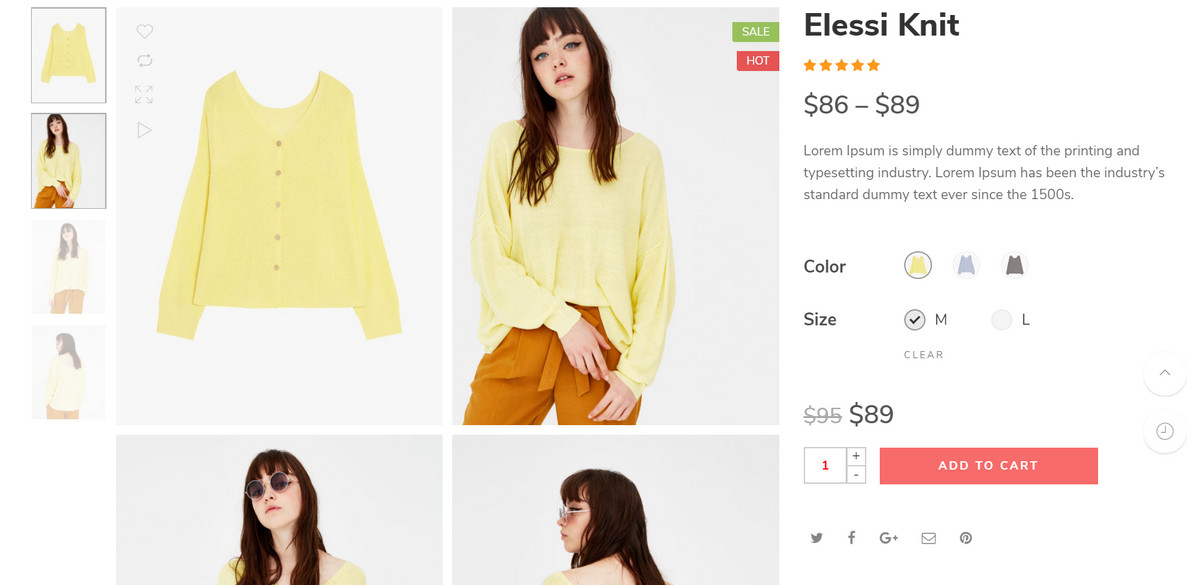 Elessi is a clean modern fashion theme with unique product pages. The theme has a sticky description section and big product images grid.
You really have to check it live to see how well-put is this theme. On top of that, the theme comes with off-canvas ajax cart and wishlist, custom variation swatches and recent buyers notifications.
Supro is a minimalist Woocommerce theme with 7 product layouts to chose from. The theme also has Ajax add to cart button and Ajax cart.