A good theme is the ground base for your niche website. Content is the king, but having a strong core will guarantee your future success and save you money.
Niche websites are simple, they focus on detailed long articles, comparison tables, and helpful user guides.
Google loves good, long articles and therefore ranks these sites higher in the search results. This makes review websites passive income machines if you make everything right.
Check some of the latest bloggers' income reports by the way.
When choosing a theme, you should focus on the review pages (posts) because these are the pages that will bring traffic and conversations to your website, not your homepage or any other fancy page.
If you already have researched the market and you have chosen your desired niche, then it's time to build your website and start ranking some pages in the Google SERP.

Building a PBN with WordPress? You can have unlimited websites, and choose from 40+ themes with a single subscription (at the price of 1 theme). Check – WordPress Themes with Support For Unlimited Domains and Installs
Why these Affiliate Themes and not Others?
We've selected only thems that are:
Clean and lightweight
Easy to setup
SEO optimized & Fast loading
Well designed and coded.
We've avoided thems with:
Lots of bundled plugins
Visual Drag & Drop page builders
Hundreds of options and elements
Heavy design and slow loading times
Let's jump to our best picks.
1. Designer
Designer is one of the latest and most wanted affiliate themes from MyThemeShop.
It features some beautiful layouts and boxes, which could be a useful tool in your affiliate arsenal.
2. Writee (FREE)
This is a very clean and lightning-fast theme.
The theme is very simple, but it can be perfect for your affiliate reviews.
If you add some of these handy affiliate plugins your blog will be ready to convert some of the organic traffic that should quickly start coming towards your blog.
How fast is Writee?
We can't say this for sure, because the theme lacks a demo, with real content, that we can test.
3. GeneratePress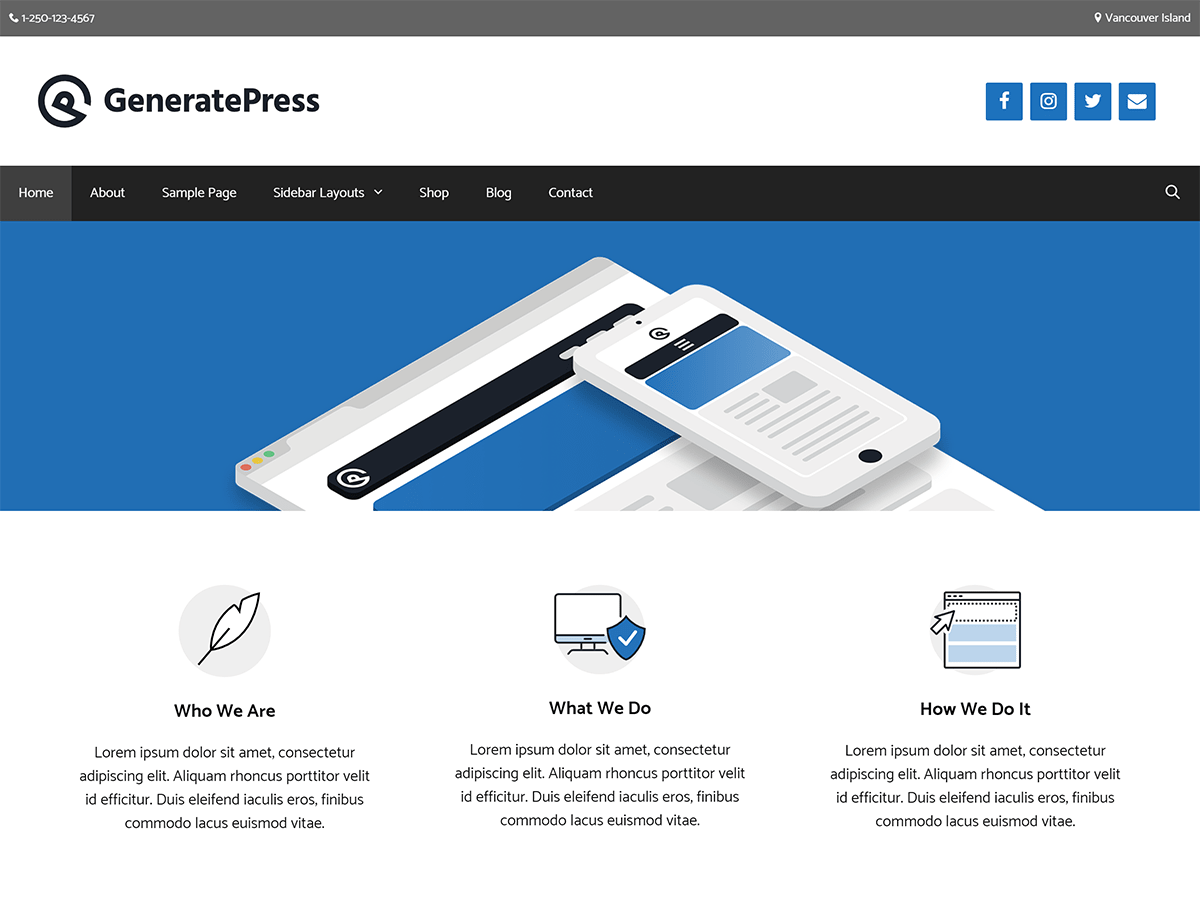 GeneratePress is available in both free and premium versions, but the premium is fully customizable and it comes full of great features for just $39.95.
With premium, you get access to 15 modules to control any part of your blog + predefined demos, which you could install with few clicks.
The theme is compatible with all the major page builders, so you can always extend the design and tailor it to your needs with your favorite builder.
How fast is GegneratePress?
I have tested most of the demo sites, and the results are similar – loading times between 1-1.5 seconds.
4. Genesis Framework (+ Aspire Pro Theme)
Genesis is one of the established frameworks on the market, powering many successful affiliate blogs. It is solid, fast, and reliable, but very hard to customize if you are new to this stuff.
The theme is a little pricey – $74.95 for the theme +$59.95 for the Genesis framework, but you get unlimited updates in time and the rare ability to use it on as many sites as you wish. If you know what you aim for, this can be a perfect fit for your next project(s).
10beasts.com is using the Aspire Pro theme and absolutely crushing it, with affiliate commissions of $40K+/month.
How fast is the Aspire Pro theme?
5. Gutentype
Gutentype is fully compatible with the new Gutenberg WordPress editor. The theme is modern and clean, perfect for digital-related content.
It has some unique blocks to enrich your affiliate posts.
6. Johannes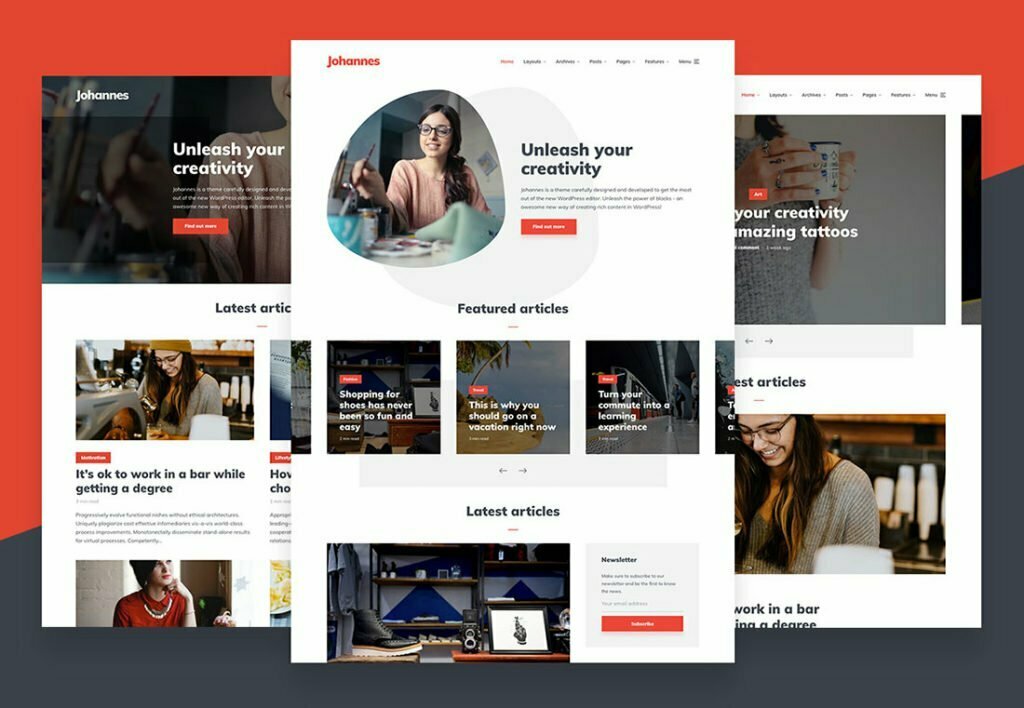 With 10+ homepage layouts and tons of customizable options, Johannes makes a perfect blog theme for any new affiliate blog.
The focus is strongly on content, with its easy to read post narrow post content area.
7. Scribbler
Scribbler is one of the newest additions to the MyThemeShop resume of themes.
As always with their themes, Scribbler looks clean, fast and structured, making it perfect for any SEO-focused affiliate blog.
Focus on Your Content
Ok, you have the theme and now you wondering how to make your own content? This has to do a lot with how passionate are you for your niche.
If you have an interest in the subject of your reviews, you will constantly come with ideas of original content.
You don't need to post everyday. A successful affiliate website can make lots of money even with less than 10 posts.
What I can suggest to you, and it has proven to produce good content over time, is to write on draft every time an idea or inside about a topic hits you.
It can be 200 or 500 words, just open a new post, write it down and save it as a draft. Later you will edit it and style it, for now just write plain text on a specific topic and store it.
Also, check out the Best Feminine Blog Themes
To wrap it up
In the process of running your niche site, you'll see what works best for you. There will be plenty of customizations and added plugins.
Later you can add some page builder and design the pages the way you want, escaping from the theme layout limitations. But for now, focus on building solid content and a fast, simple website.
Disclosure: Some of the links on the page may contain a ref code (affiliate links), that tells the other side that we have sent you. If you liked what we suggest and you make a purchase, we may receive a commission.